Powering a sustainable future for people and planet
We are a growth-oriented North American power producer, publicly traded (TSX: CPX), and headquartered in Edmonton, Alberta. We create innovative electricity solutions to electrify the world reliably and affordably while protecting the planet for future generations.
As a group of experts and innovators in our field, we work to deliver responsible power for communities across Canada and the U.S. through the development, acquisition, ownership and safe operation of renewable and thermal power generation facilities. Currently, we own approximately 7,500 MW of power generation capacity at 29 facilities.
Learn More About Us
What's New
Media Releases
Capital Power announces a C$350 million medium term note offering
Capital Power announced today that it has priced a public offering in Canada of unsecured medium term notes in the aggregate principal amount of C$350 million (the "Offering"). The notes have a cou...
Media Releases
Capital Power announces a 6% dividend increase for its common shares and declares dividends for its Preference shares
The Board of Directors for Capital Power declared a dividend of $0.615 per share on the outstanding common shares for the quarter ending September 30, 2023. The dividend is payable on October 31, 2...
Media Releases
Capital Power reports second quarter results and announces a 6% common share dividend increase
Company exceeds its $600 million annual growth target with projects in Ontario and North Carolina
Capital Power (TSX: CPX) today released financial results for the quarter ended June 30, 2023.
Media Releases
Capital Power announces Board appointment and retirement
Jill Gardiner, Chair of the Board for Capital Power, is pleased to announce the appointment of Carolyn Graham to the Company's Board of Directors ("the Board") effective August 2, 2023.  The appoin...
News and Stories
Supporting Indigenous Youth with Bears' Lair TV!
We're incredibly proud to partner with Bears' Lair TV to support their efforts to feed the spirit of Indigenous business across Canada. Our support is dedicated to their Youth Dream Camp program th...
Media Releases
Capital Power to release second quarter 2023 financial results and host analyst conference call on August 2
Capital Power will release its second quarter 2023 results before the markets open on August 2, 2023. Management will host a conference call with analysts on the same day at 9:00 a.m. MDT (11:00 a....
Media Releases
Capital Power Secures 1 GW Supply of Responsibly Produced, Ultra-Low Carbon First Solar Modules
Series 6 Plus thin film modules to power US and Canada projects, with deliveries from 2026 to 2028
First Solar and Capital Power Corporation announced today that Capital Power has secured its first order for approximately 1 gigawatt (GWDC) of responsibly produced, ultra-low carbon thin film sola...
Media Releases
Capital Power executes contracts for solar, natural gas and batteries and provides an update on the Genesee Repowering Project
These announcements demonstrate the value of our balanced approach to net zero that supports the increase of renewable generation to enhance the sustainability of our power system while complimenti...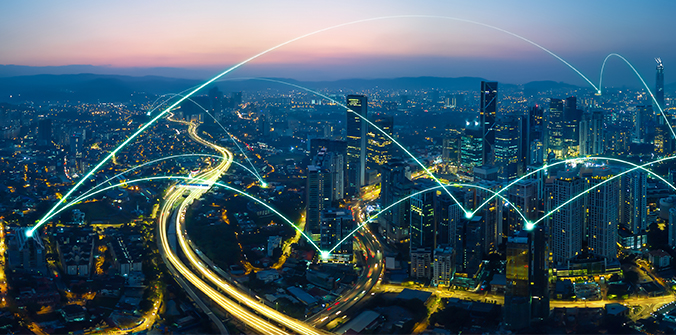 Energy Marketing & Origination
Our team can help your company strategically analyze, source and optimize your energy usage with our electricity and green products available for power users in Canada and the U.S. We offer a variety of tools to help manage your energy use, minimize costs and increase efficiency across your business. Our Energy Marketing team provides full- and self-retail services, including monthly invoicing, energy management, budget forecasting, and market-related information.
Learn More